CROSSOVER DAILY DOUBLE
Milan
Los Angeles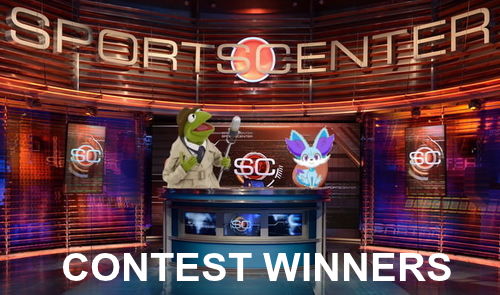 SPORTS CENTER CONTEST #183
CROSSOVER 2 FOR 1
In this contest we featured the the International Champions Cup and Major League Baseball
CONTEST 1 - INTERNATIONAL CHAMPIONS CUP - DAILY DOUBLE
MATCH ONE
As reported earlier...
Nobody was able to score in this tight match, and it was decided with penalty kicks
Chelsea 0 (5)
- Lyon 0 (4)
MATCH TWO
Real Madrid 2
- Roma 1
Real Madrid got off to a quick start, scoring two goals in the first half. Roma was able to score at the 83 minute mark, but too late and not enough
So the winning combination for this Daily Double was
Chelsea and Real Madrid
Since both favorites won, so did a lot of people
11 people had the winning combination
CONGRATULATIONS TO ALL THE WINNERS... They will share the First Contest Pool - 23 WRZ$ each
CONTEST 2 - MLB SLAUGHTER RULE
In the second contest of today's 2 FOR 1, we switched to the Major League Baseball
Three patsies played games this evening, and we asked you which one would lose by the most runs...
The biggest slaughter in the three games was in the San Diego vs. Milwaukee game... the final was 11 - 5, but the DOG WON
Here were the final scores:
New York Yankees 4 -
White Sox 3
Chicago Cubs 5 -
Kansas City 0
San Diego 11
- Milwaukee 5
The DOGS ARE IN BOLD AND RED
So the winning pick for this edition of Slaughter Rule was Kansas City
7 People had this one right and will share the pool, 36 WRZ$ each
And, we had three real experts today...
wellwhocares
WordDiva
philwallflower
They had both Contests correct and have earned the 25 WRZ$ Bonus
CONGRATULATIONS TO ALL THE WINNERS
So, you can win and lose all at the same time when you play
2 FOR 1
There is still PLENTY OF TIME to sign up for...
CROSSOVER DAILY DOUBLE - SPORTS CENTER CONTEST #185 GO
HERE
CLOSES - WEDNESDAY 2 PM Chicago (UTC -5) WEDNESDAY 7 PM GMT (UTC +0)
And don't miss out on the last Major Golf Tournament of the Year, where 1 entry gets you four days of action...
PGA CHAMPIONSHIP - DAILY CONTEST - SPORTS CENTER CONTEST #183 GO
HERE
CLOSES - THURSDAY AUG 9th, 7 AM Chicago (UTC -5) AUG 9th, NOON GMT (UTC +0)
For an index of open events and a directory of recent contest results, go
HERE
If you are new to SPORTS CENTER or if you have questions, check out the Sports Center FAQ, go
HERE
Bringing you 24 hour 365 days a year sports coverage
SPORTS CENTER

CROSSOVER DAILY DOUBLE
Madrid
Oakland
PM me for dead links. Also please say
THANK YOU
over there ---------->