Motion Comics
About:
A motion comic is a form of comics combining elements of print comic books and animation, and need any Multimedia player such as mp4 player (Mpeg4-ASP + AAC) most devices/phones play .mp4 natively.
History
The earliest examples of motion comics are found in independent creations such as Broken Saints.

In 2005, Lions Gate released an animated version of the Saw: Rebirth comic, one of the first examples of an animated comic created to tie into a film franchise. The first major motion comics released, which is also the first use of the term "motion comic," were released by Warner Bros., the owner of DC Comics to coincide with the film premieres of The Dark Knight and Watchmen, releasing an adaption of Batman: Mad Love and Watchmen: Motion Comics, adapting the comic book of the same name.

Marvel Comics have also begun producing motion comics, beginning with an adaptation of Joss Whedon and John Cassaday's Astonishing X-Men and a Spider-Woman series by Brian Michael Bendis and Alex Maleev produced simultaneously in print comic and motion comic formats. They have also recently announced the addition of Extremis.

Examples from other companies include Peanuts Motion Comics, the Dead Space prequel comics and the "Lucy" element of the ABC News documentary Earth 2100.

A database of motion comics can be found online at Digital Motion Comics
Illustrated Films
A sibling format to motion comics called illustrated films was developed by transmedia studio HALO 8 Entertainment with their Godkiller, which was produced at the same time as (but separately from) the Watchmen motion comic. As opposed to repurposing an existing comic book, Halo-8 created new sequential art that was designed from its inception to be transmedia art for both a comic book and an illustrated film. Godkiller creator Matt Pizzolo told Bloody Disgusting "Godkiller was just a slower production than Watchmen because we had to create 200 pages of art and story from the ground up first, rather than starting with one of the greatest comic books ever made as source material. Plus we had a dozen voice performers instead of just one."

Although aesthetically similar to motion comics, Pizzolo identifies illustrated film influences as including Liquid Television, the MTV cartoon adaptation of The Maxx, the Berserk anime series, Chris Marker's La jetée, the motion comic Broken Saints, and the experimental cinema of Ralph Bakshi.

According to Comics Alliance, Pizzolo stated "the difference between an illustrated film and a motion comic is kind of the difference between a movie that was shot in 3D versus a movie that was shot in 2D but got a 3D post-conversion. We're not repurposing an existing comic book here, we're building something unique from scratch."

Godkiller also diverged from motion comics with voice performances by a "genre-star-studded ensemble" (according to Fangoria [9]) featuring Lance Henriksen (Aliens), Bill Moseley (The Devil's Rejects), Danielle Harris (Halloween franchise), Nicki Clyne (Battlestar Galactica), Lydia Lunch, Justin Pierre (singer Motion City Soundtrack), and Davey Havok (singer AFI).

The 75-minute Godkiller feature was released theatrically in 11 cities before it was distributed on DVD and cable VOD.

Upcoming illustrated films from Halo-8 include Ben Templesmith's original project Black Sky and an adaptation of Tim Seeley's Hack/Slash.
Reception
Reception to motion comics has been mixed.



NewTeeVee

commented,


"This first generation [of motion comics] is admittedly crude, but there is enough 'motion' in these motion comics to keep the viewer's attention, and so far the music and voice acting have been great. Plus, the level of experimentation and sophistication will grow as more are produced."




Comics Worth Reading

asked,


"When you add camera tricks and a soundtrack to a comic, is it still a comic? Or just a poor excuse for a cartoon, done on the cheap? Are they reaching a new audience, attracted by a new format in more modern sales outlets (that come to them)? Will those hypothetical new readers eventually wind up buying traditional-format comics? Could this be just another way to try and make more money from the same, previously existing content?"


Artist

John Cassaday

described his experience with the motion comic adaptation of Astonishing X-Men, saying:


"I'd seen some motion comic animation, and the quality varied. When Marvel approached me, I was initially hesitant, but after looking at some test footage and hearing how committed they were, I knew what direction they were wanting to go."




Chris Cummins

in Comics, Daily Lists says:


The problem with motion comics is that they are by their very nature a lesser product. Not possessing the nuances of a comic or the visual flair of a cartoon, these things are weird creatures traveling through the night in search of their own identity. That may sound a bit grandiose, but think about it. Motion comics are designed for people who are too lazy to read a graphic novel. Yet they are also crafted in such a fashion that their inferior animation is their primary selling point (there's a thesis in here somehow about how the seeming half-assedness of motion comics is a reflection upon contemporary America's overwhelming ability to settle for mediocrity, yet I'm far too lazy to write it). Motion Comics have been called the Cliff's Notes of the comics industry, and that sounds like a fair assessment. Yet it seems that they are also, to make a timely reference, the Rodney Dangerfield of fandom. Just because you probably should read a graphic novel as opposed to watching one brought to life with the least amount of effort doesn't mean that there aren't some motion comics that are worth your time. Come to think of it, some of these are actually quite exceptional. You see, as long as you view motion comics as a companion to their source material instead of a replacement, they offer up a lot of enjoyment. So I'm going to stop poo-pooing them and begin giving them the respect they deserve. Here then is a look at the 10 best motion comics released. Thus far anyways.


10. Iron Man: Extremis
09. The Walking Dead
08. Batgirl: Year One
07. Superman: Red Son
06. Spider-Woman: Agent of S.W.O.R.D.
05. Batman: Black and White
04. Astonishing X-Men: Gifted
03. Watchmen
02. Peanuts
01. Axe Cop


One of the bigger struggles the wider audience has had with receiving motion comics is that a select few of them appear to be half hearted attempts at a cartoon with many viewers complaining about lip movement and body movement being too overdone (but not executed well enough) for the work to be acceptable as a 'comic'. The level of motion varies greatly from title to title with some sticking closer to traditional comic styles but using motion and sound to enhance the story telling, whilst others have a greater emphasis on the motion, music, sound and animation.
Source:
Wikipedia
------------------------------------------------------------------------------------




List of Motion Comics Released in this Post:
I Am Legend
Saw: Rebirth
Batgirl: Year One
Spider Woman: Agent of S.W.O.R.D.
Astonishing X-Men: Gifted
Batman: Black & White
Spartacus: Blood and Sand
Peanuts Motion Comics
The Walkin Dead
Batman Adventures: Mad Love
Iron Man: Extremis
Godkiller
Jonah Hex: Two-Gun Mojo
Marvel Knights Spiderwoman
Stephen King's N
Superman: Red Son
Thor & Loki: Blood Brothers
Watchmen: The Complete Motion Comic
Note:
1. If you want to make a release in this type of comics, just make a reply post here with format as a new release (or see my post here as a template).
2. Reward given as you make an audiobooks release:

10 for post, 5 for first mirror then 1 for each one to max of 8 for mirrors.


3.

No Thanks-post

here and will categorized as a spam.
4. If you want to make Comment(s), Suggest(s) or Request(s) please post it here:

A Comics Lounge: Share Your Thoughts, Comment and Enthusiasm
Thanks.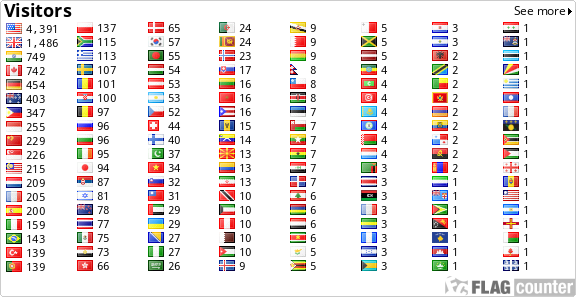 Mod at work: Editing and Building: soft launch new sub section in comics