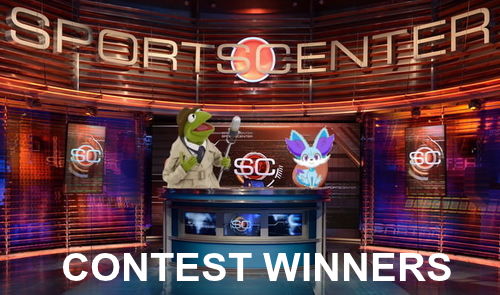 SPORTS CENTER CONTEST #243
AUTO RACING 2 FOR 1
For our Sunday 2 for 1, we had two motor racing events wrapped up into one contest and to win, we had to guess the winner in each.
CONTEST ONE - FORMULA 1
The
Russian Grand Prix
is is an annual auto race held at Sochi Autodrom – a street circuit built around Olympic Park in Sochi, Russia, as part of the Formula One World Championship. The 5.848-kilometre (3.634 mi) circuit is the fourth-longest circuit on the Formula One calendar.
Final results:




WINNER - Lewis Hamilton


2nd - Valtteri Bottas
3rd - Sebastian Vettel
Lewis Hamilton extended his Formula 1 title advantage over Sebastian Vettel to 50 points as he sealed a third straight win at the Russian Grand Prix, with Valtteri Bottas instructed to move over.
It was very close between Bottas, Hamilton and Vettel through the final turns. Bottas continued to lead but as the pair caught the yet-to-stop Max Verstappen, Mercedes issued instructions for Bottas to relinquish position to Hamilton. Bottas dutifully obliged, allowing Hamilton through, with the points leader picking up the race lead when Verstappen made his mandatory stop. Hamilton therefore went on to triumph, with Bottas second, while Vettel drifted away from the scrap across the final stint and took a low-key third.
21 people correctly picked
LEWIS HAMILTON
hija
wellwhocares
NeneJa
swent101
accountant1usa
powerpoint
philwallflower
Mudler
sr55
anna1561
yousofine
mobilitic
johngriffen
matina
smartboxsmart
bookworm28
BrightEyes4evr
MaestroZanni
kathlyn
Angel Sardar
flawlessdreamer
= 12 WRZ$ each.
CONTEST TWO - NASCAR
The Bank of America Roval 400
is a Monster Energy NASCAR Cup Series race that is held annually at Charlotte Motor Speedway in Concord, North Carolina. The event is run as a 400 kilometer (248.5 mi) race using the infield road course configuration the track calls "The Roval"
Final results:




WINNER - Ryan Blaney


2nd - Jamie McMurray
3rd - Clint Bowyer
Ryan Blaney won the inaugural Cup race on the Charlotte Motor Speedway Roval on Sunday, overtaking Martin Truex Jr. and Jimmie Johnson in the final turn as they wrecked battling for the win. It is Blaney's first win of the year. The top five was completed by Jamie McMurray, Clint Bowyer, Alex Bowman and Kurt Busch.
The final three laps were set up by a massive wreck in Turn 1 on a restart with six laps to go. The wreck began when Keselowski locked up his tires as he braked approaching the turn. Included in the wreck were race leader Brad Keselowski, Kyle Larson, Kyle Busch, Paul Menard, William Byron, Trevor Bayne, Daniel Hemric and Aric Almirola.
5 people correctly picked
THE FIELD
hija
wellwhocares
goldie0608
shelleyann01
johngriffen
= 50 WRZ$ each.
…and 3 experts got it right in BOTH Contests 1 and 2 so they win a 25 WRZ$ bonus each! Well done
hija
wellwhocares
johngriffen
CONGRATULATIONS TO ALL THE WINNERS
Please note:
JG's dealing with a sugar rush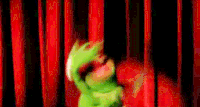 …so payouts will be done later
Still lots of time left to enter the Monday's contest…
FOOTBALL DAILY DOUBLE - SPORTS CENTER CONTEST #245
HERE
CLOSES - MONDAY 2 PM Chicago (UTC -5) MONDAY 7 PM GMT (UTC +0)
For an index of open events and a directory of recent contest results, go
HERE
If you are new to SPORTS CENTER or if you have questions, check out the Sports Center FAQ, go
HERE
Bringing you 24 hour 365 days a year sports coverage
SPORTS CENTER
@anna1561_mobi
#contests